HEIMTEXTIL THEME PARK 2018 PREVIEW – Remade Materials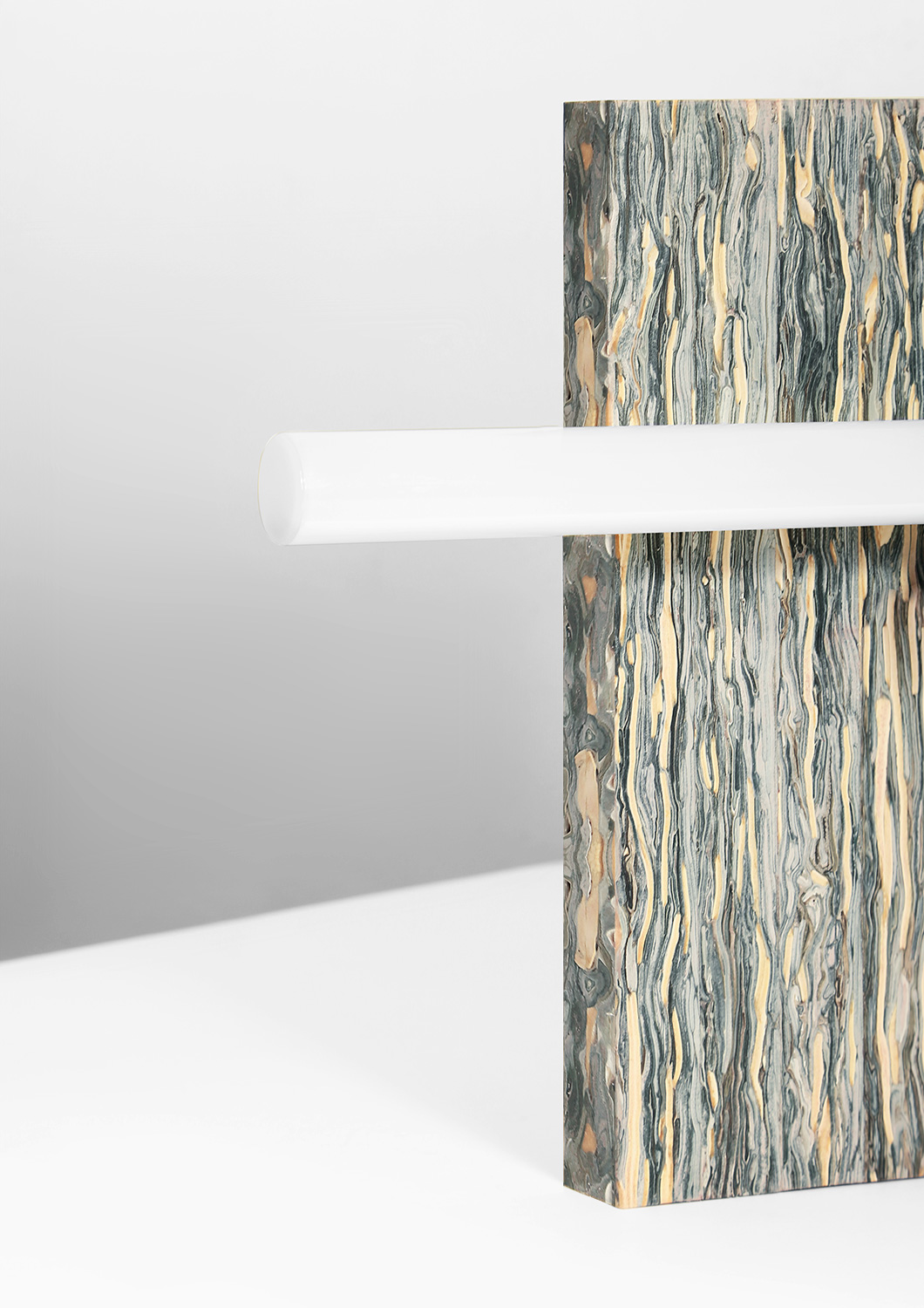 Remade Materials preview
At the Heimtextil 2018 Theme Park we will be presenting a library of sustainable material innovations. Visit this space to explore the exciting potential of remade materials. Discover how we can rethink textiles for a more sustainable future through reconsidering how we source, make and reuse our existing resources.
Designer, Sophie Rowley explores how waste denim can be used to create hard textile surfaces. As part of her Material Illusions collection, designer Sophie Rowley draped Diesel denim offcuts over a mould and bonded the layers with bio-resin to create a bespoke interior stool. After drying, she carved through the layers to create a flat surface in which the differing sizes and shades of the denim generated an intriguing marble-like pattern that gave the stool its name, the Bahia Denim, after a Brazilian blue marble which it resembles.
Silmilarly, Jorges Peandés has found an application for waste leather sourced from luxury fashion houses. Peandés binds scraps of leather with natural bone glue to create a robust material that he has used to make furniture. Leather offcuts sourced from Hermès after the French fashion house's pattern cutters have sliced their shapes, are fed through an office paper shredder. The thin leather strips are pressed into a long iron mould, soaked with bone glue, compressed and left to set. When removed from the mould, the resultant strut, shaved to reveal and emphasise the leather's material language and visual qualities, has the appearance of marble.
Read more about The Re-Made Space